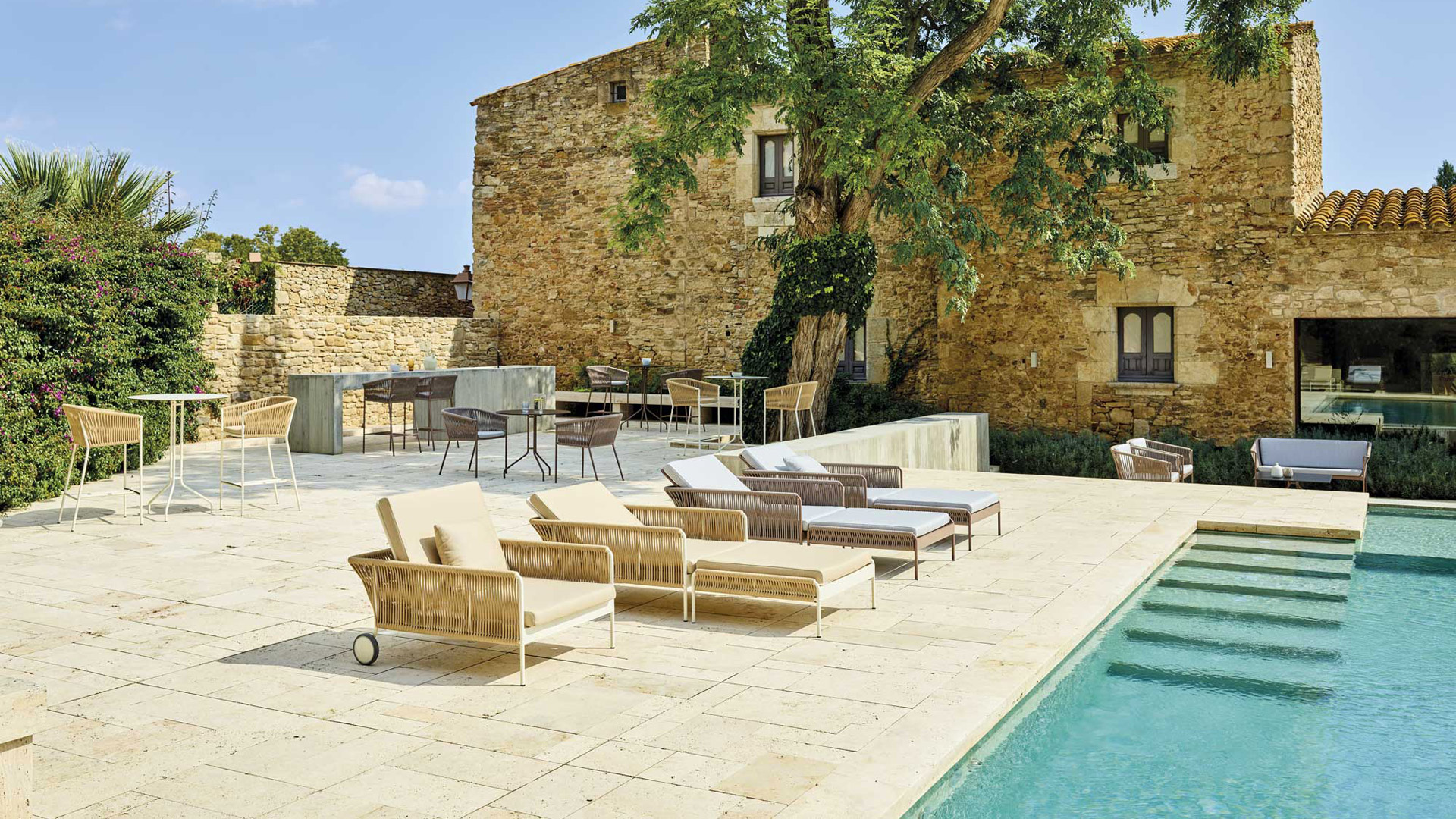 As every year we offer new suggestions for enjoying outdoor life to the full. In 2018 we will be introducing the ONDULAT collection, expanding our WEAVE designs, and incorporating new compositions and finishes to the PAL, WEEKEND and BUT collections.
The novelty for next season, ONDULAT, Vicente Martínez's timeless design, which consists of a lounger and a five-position reclining chair. The pieces of this collection are designed for relaxing in the sun, by the sea or by the swimming pool. They are made with an extruded aluminum tube structure, in which a Batyline self-supporting fabric base is inserted, and they are extraordinarily light and comfortable. ONDULAT is available in different colours to cover all the needs of small and large open spaces such as terraces, gardens and hotel facilities.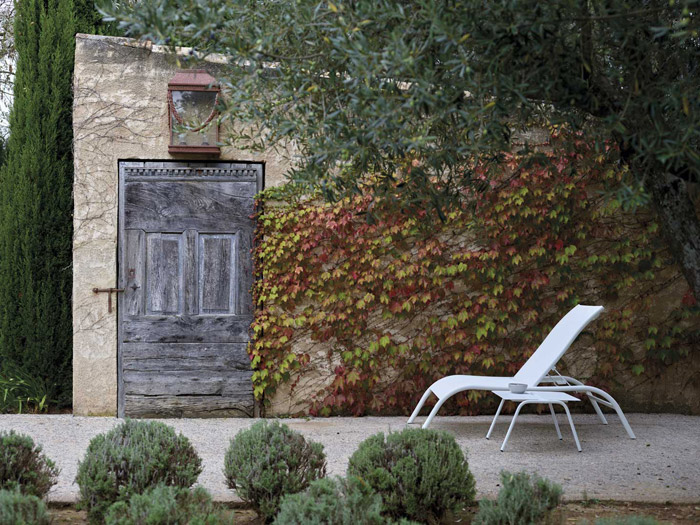 On the other hand, WEAVE expands its product range for outdoor spaces. Its collection consists of a lounger, a reclining chair, a stool, a sofa, different height tables and a swing, available in different colors.
PAL, by Francesc Rifé, presents new compositional proposals to create relaxing outdoor spaces. We have redesigned BUT for greater comfort. And, finally, WEEKEND, by Juan Santos, is now available with a new finish to ensure long hours of outdoor relaxation for next season.