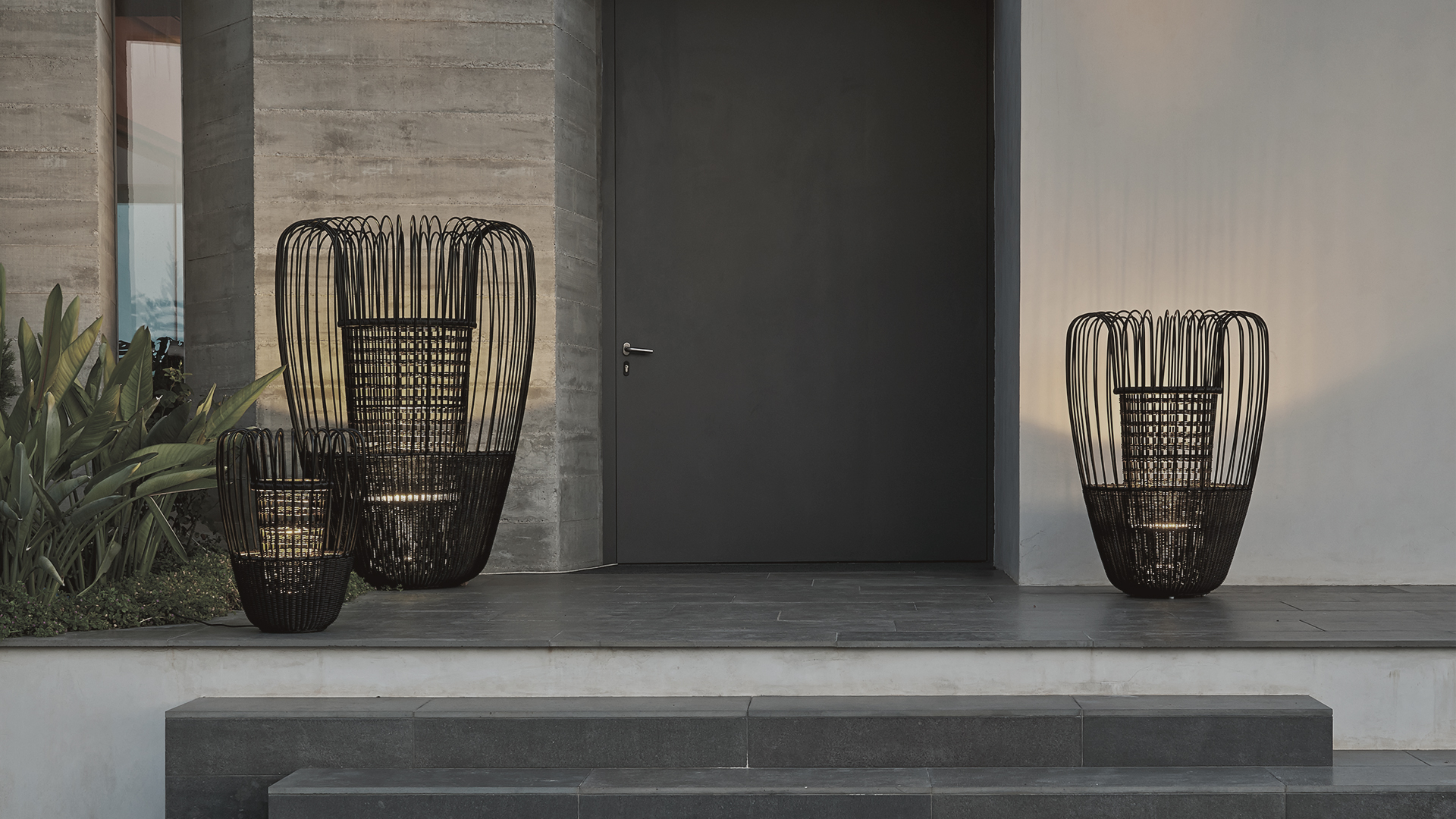 Lighting can modify the visual perception of a space. It can be used to create different environments and to illuminate spaces devoted to different activities. It is, therefore, a key element both inside and outside our home.
For outdoor illumination that will allow us to enjoy long evenings in the open air, the best method is to combine good general lighting with spot lighting and other types of decorative lighting, to provide each space with the light it needs for its different uses.
The reading and dining areas of the terrace or garden should be well illuminated with warm light. If you want to give a more intimate touch to the table at which the diners sit, you can add candles. If, on the contrary, you are looking for a more festive atmosphere, it might be a good idea to use fairy lights: you can roll them around a pillar or hang them over the table.
The other exterior areas can be illuminated with low intensity lights, strategically placed at the entrance, along stairs and paths or around the swimming pool. Our lamps
JAPAN
and
MIST
are ideal for creating this type of atmosphere. LED inground lights may also look great around trees and shrubs. Something else that must be taken into account is the aesthetic appearance of the lamps. They should always be consistent with the decoration of the house.
Lamps should also be resistant, as they are exposed to the elements for a long period of time. Using energy-efficient lamps will help us reduce the electricity bill.
By following these small tips, we will be able to create magical spaces in our home.