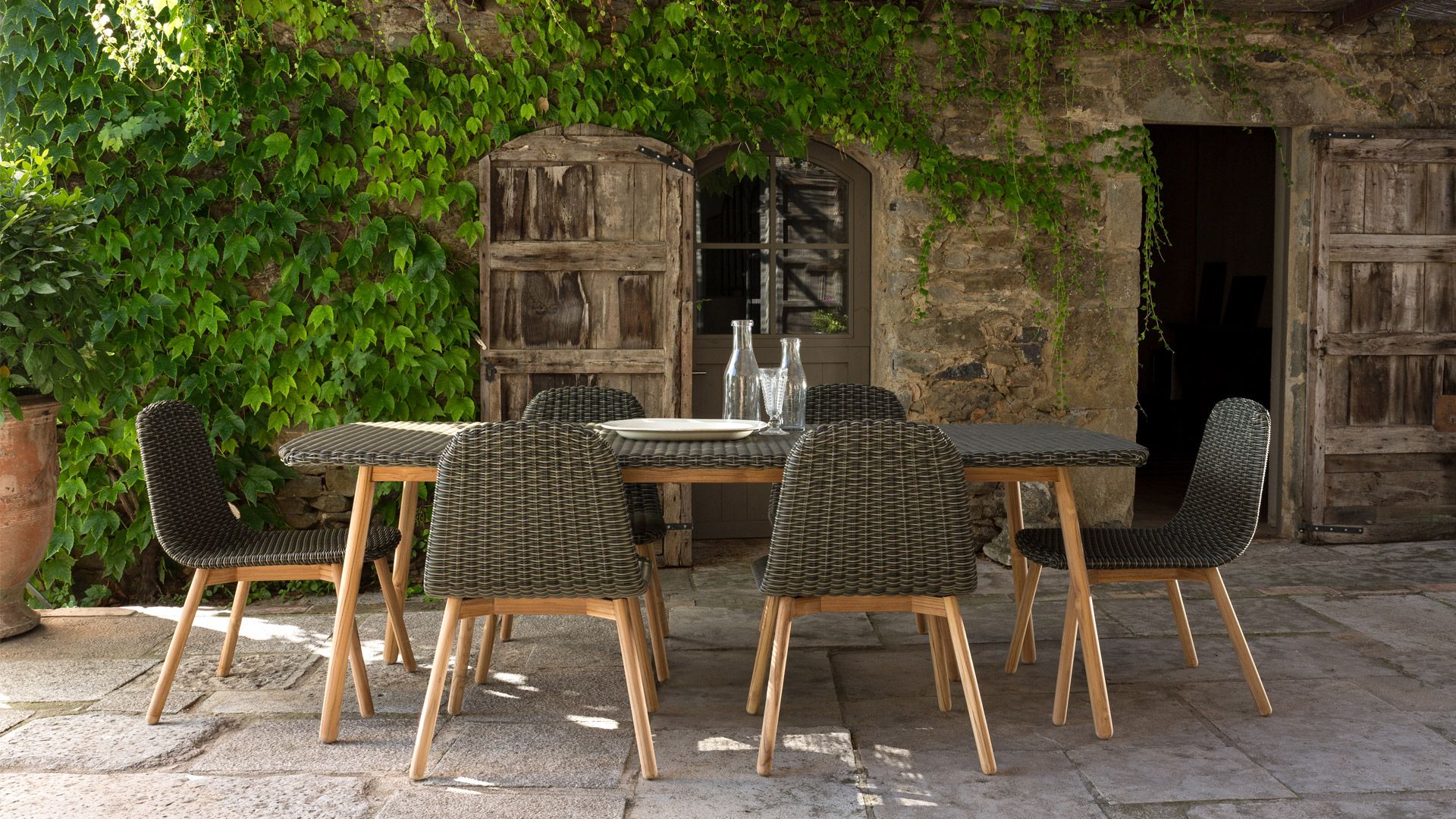 The heat arrival invites to open our house outdoors. It is time to put the dining room outside, in the garden or terrace, and enjoy pleasant afternoons at daytime or friends'meetings at night.
From POINT we offer you different keys to create a stylish outdoors dining room which can be adapted for any occasion.
Firstly, it is advisable to place the dining room near the door, this will make the access indoors more accessible. It is very important to provide this space with some shade, so it can be used at daytime or at night, since the heat can be an annoying guest. For this, it should be on a covered porch, under a pergola or an umbrella.
OMBRA
and
ROMA
are the collections which POINT offers to protect yourself from the sunniest hours.
Another aspect to consider is the furniture. Tables and chairs are essential elements to create a cozy atmosphere. Depending on the space and guests, you can choose from a range of tables: square ones if you have more people or round ones to optimize small spaces. At POINT we have multiple table solutions with different finishes for classic or contemporary decorations. The chairs are also an element to bear in mind. Comfort is a must-have if you want to spend long hours around a table. For small spaces stackable chairs are an interesting option because they occupy a reduced space.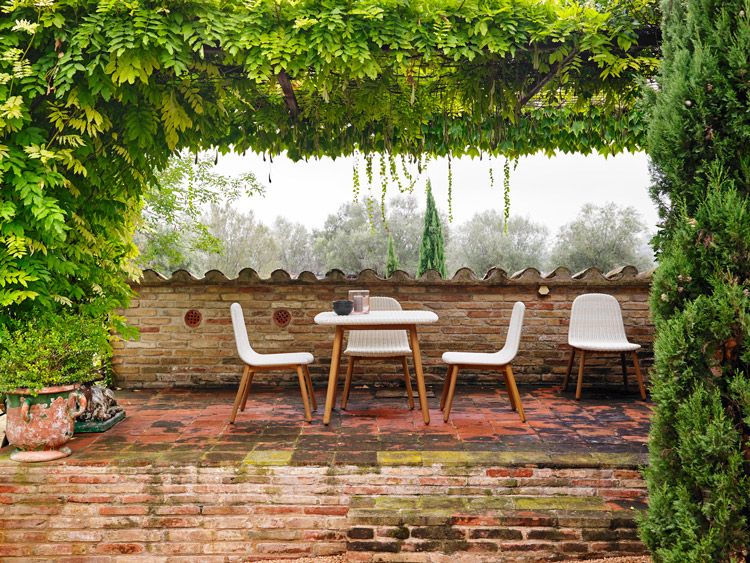 Secondly, tablecloths, charger plates and table runners are different proposals to dress a table outdoors. It would be appropriate to use a colour that matches with rest of the table elements (dinner service, glassware and cutlery).
Lastly, choosing the right dinner service will give the table personality. Porcelain is always a good choice for an elegant touch, but glass and plastic can give freshness and can make your presentation chic.