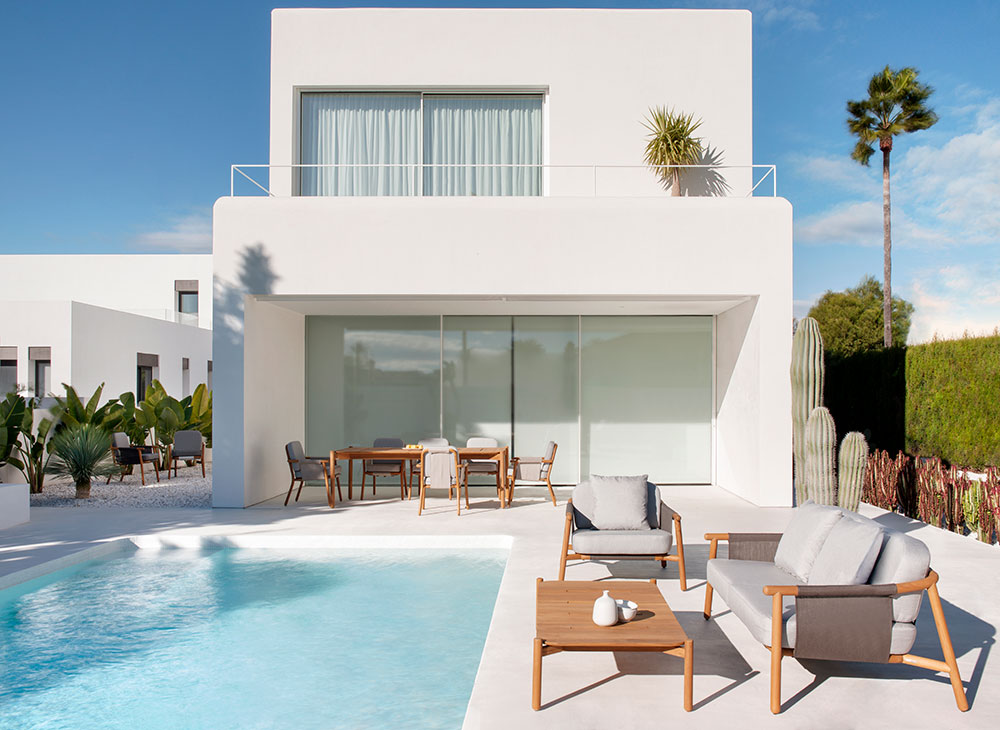 Outdoors the world looks different. We reunite with loved ones, we create new ties and we enjoy life. Under the Mediterranean sun or the starry night ,there are less problems. And the joys are doubled.
Terraces, porches and gardens become the perfect setting for summer days and nights. Decor and interior design take into account all these outdoor spaces during the warmer months of the year. Perfect moments for enjoying life outdoors.
In 2019, there are two trends. The minimalist terrace and the tropical terrace. Two different styles, but equally capable of transmitting well-being, warmth and all the sensations that we associate with summer and good times.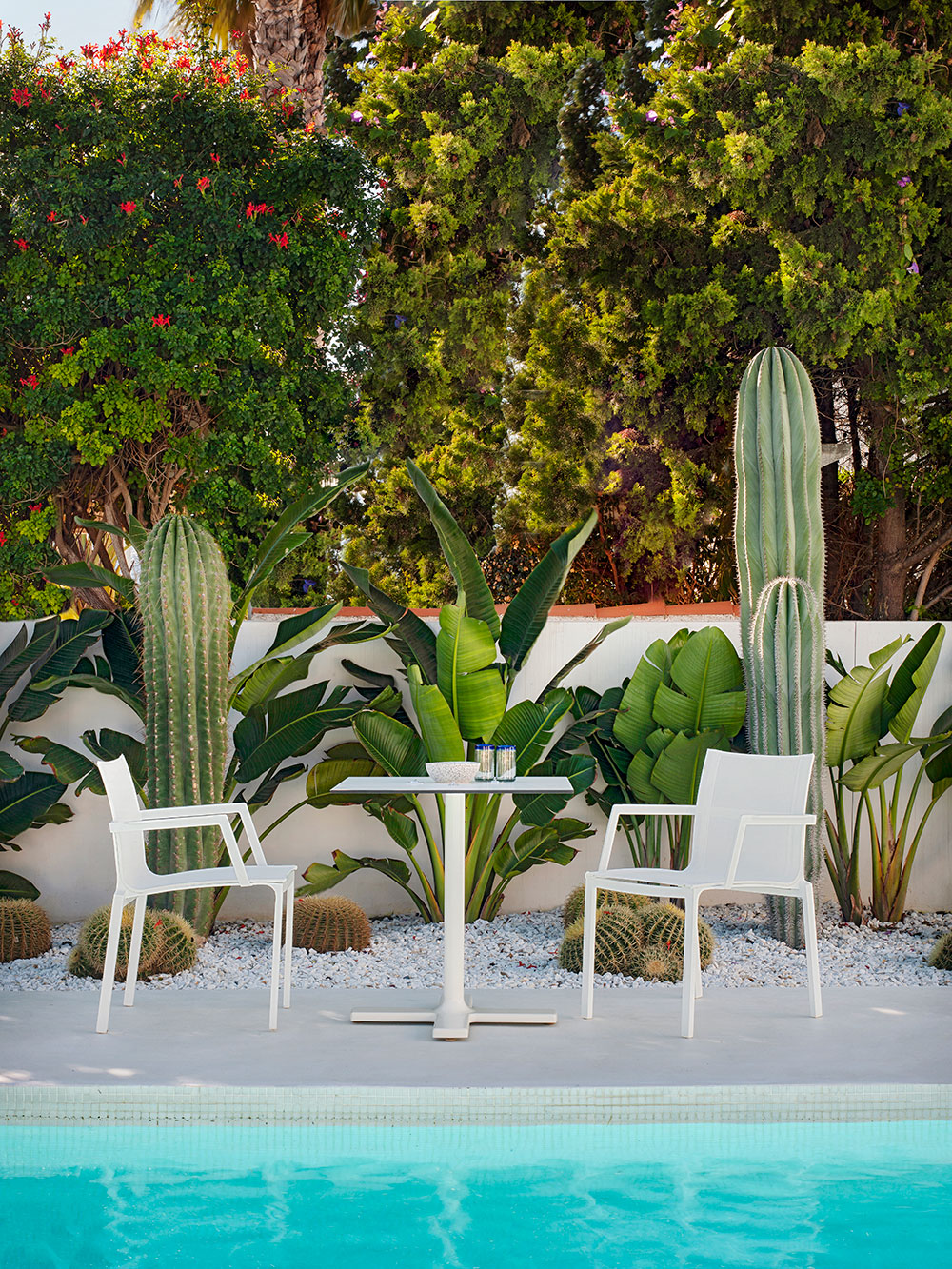 In the essential version of the outdoor spaces, light tones and natural textures prevail. Colours like white, ochre, pale pink and soft browns and oranges bring their serenity to wood, natural fibres and fabrics like linen and cotton. All these elements breathe nature and shape the pieces of outdoor furniture that dress these spaces.
The round and organic silhouettes contribute to transmit sensations that evoke the light, order and space and that can be complemented with light touches of green. Precisely the green, whether bottle green or emerald, is one of the key shades for the opposite trend: the tropical terrace.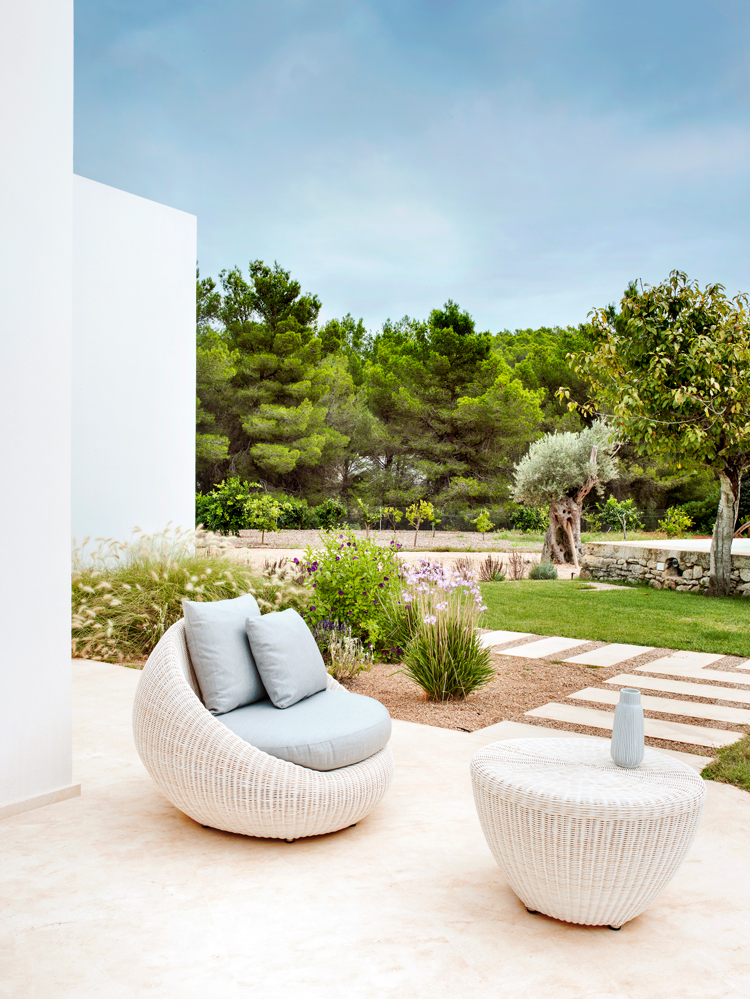 The tones of vegetation combine with white and the sensuality of colours such as yellow, orange and the coral to create sophisticated environments. Velvet and cotton are the leading fabrics in this trend that drinks from influences of art-deco and 70s style.
The materials go through the fusion of dark woods with rattan and black metal with glass, with abundant details in green, that manage to transmit exuberance and sensory richness.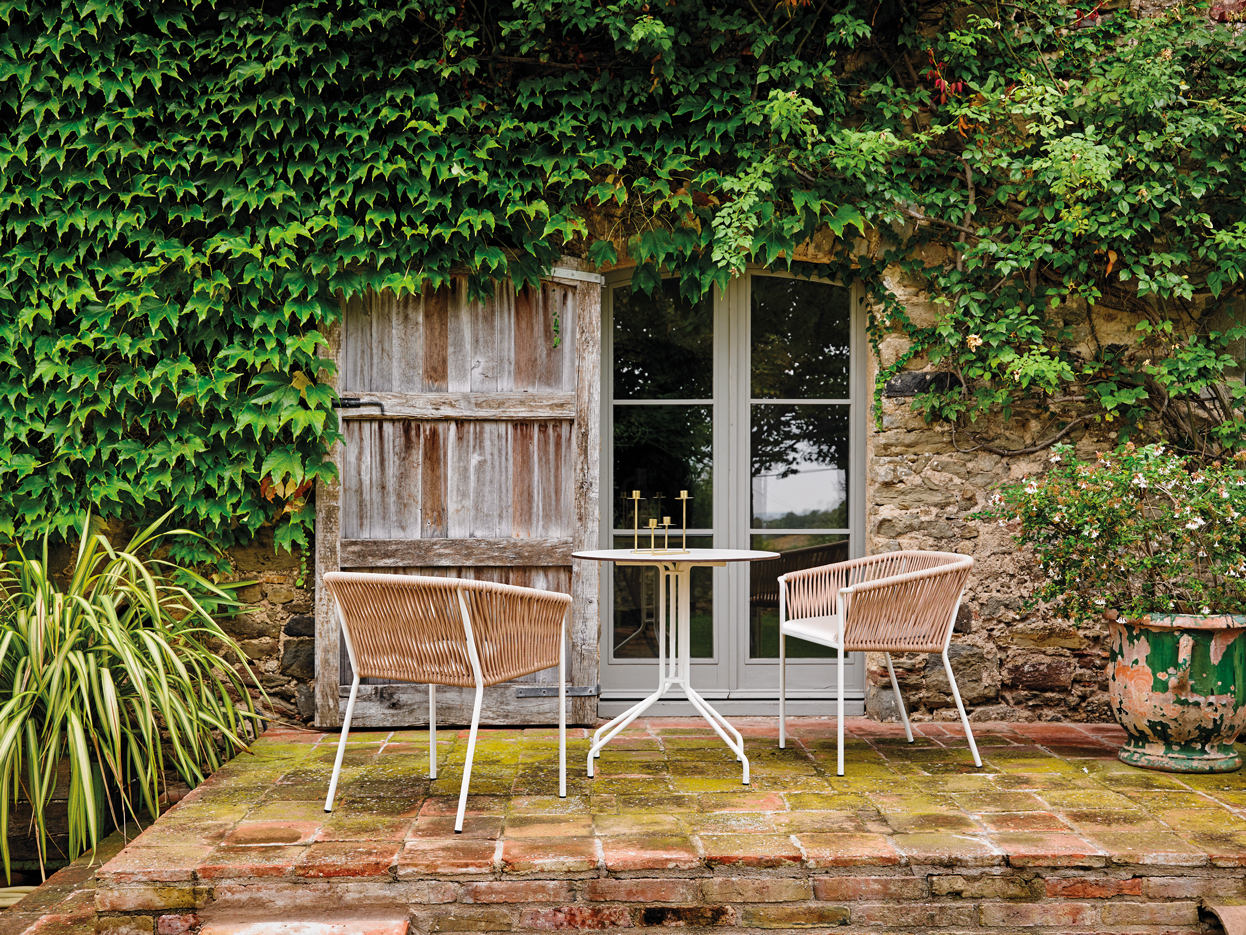 Minimalist or tropical. Serene or stimulating. In summer, terraces, gardens and porches become the most important space of the home, the restaurant and the hotel. Environments that invite you to enjoy life outdoors and trends of 2019, in which our extensive experience and our catalogue of outdoor design furniture fit like a glove.