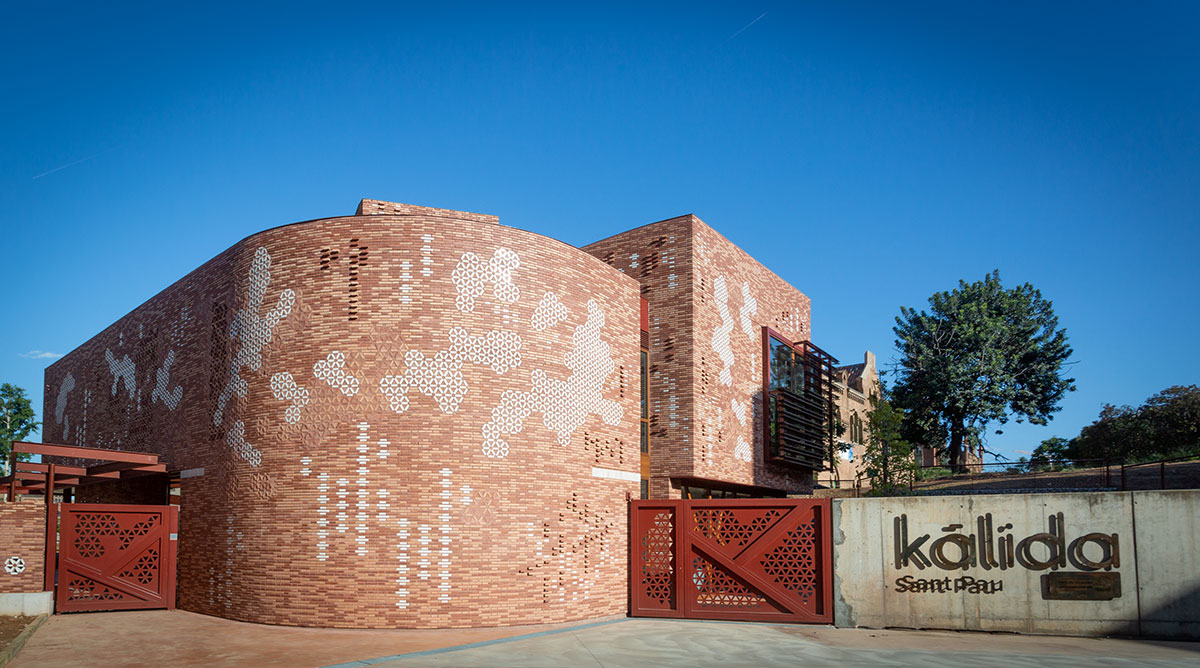 Kālida San Pau is an extraordinary project with a mission which is as commendable as it is inspiring.Located a few metres from the Oncology Centre of the Santa Creu i Sant Pau Hospital in Barcelona, Kālida is a space for people with cancer to feel supported and be able to share their thoughts and feelings
The project is comprised of professionals specialized in psycho-oncological support, nurses, social workers and therapists who provide social and emotional support which is free of charge and open to anyone with cancer and to those closely around them.Anyone, regardless of where they are being treated, is able to get support at Kālida San Pau.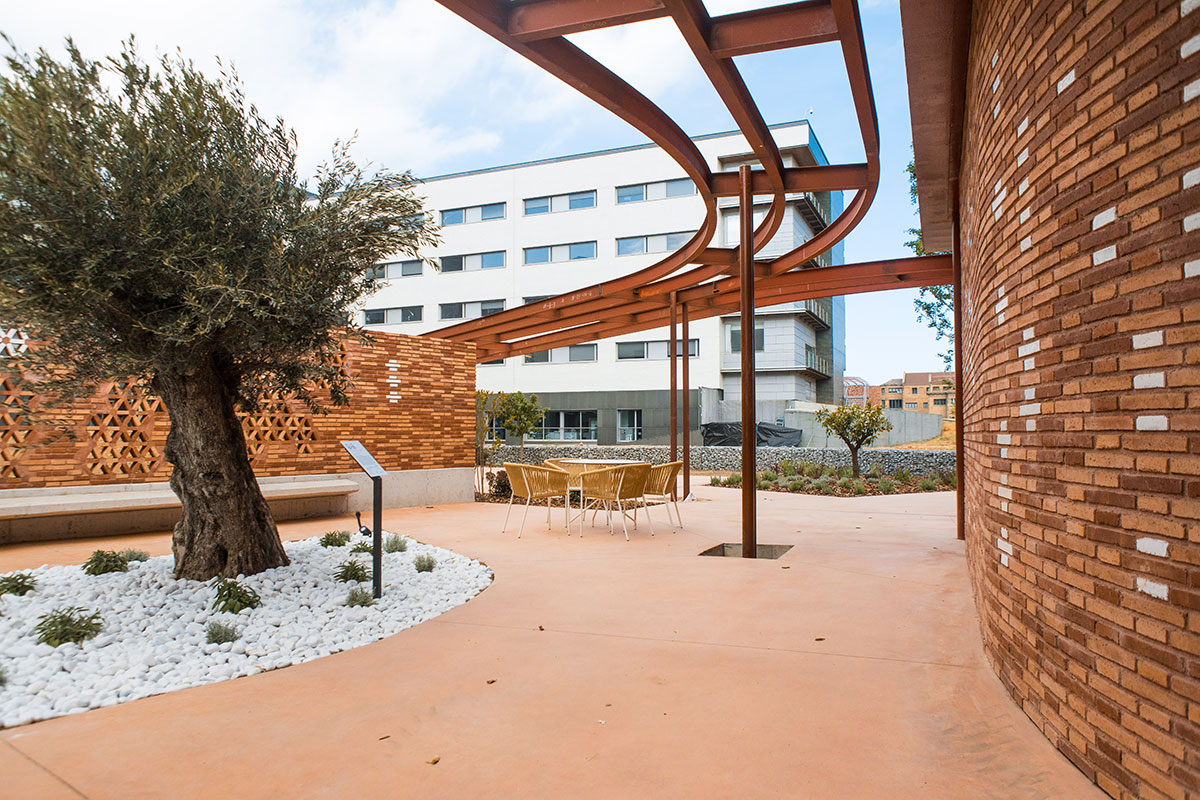 Our Weave collection by Vicent Martínez mutually brings comfort to the space with the gentle design and ability to ensure that its users can enjoy the pleasure of the outdoors even in difficult circumstances. Our furniture is part of this architectural project, designed by Benedetta Tagliablue and to which interior designer, Patricia Urquiola, has contributed her unique vision of interior design.
Comfort, privacy and lots of light in a serene and protective environment are the values that transmit space, designed to radiate confidence and well-being to those going through the hardship of cancer treatment. The entire project is based on the concept of caring for people and the healing value of architecture and interior design.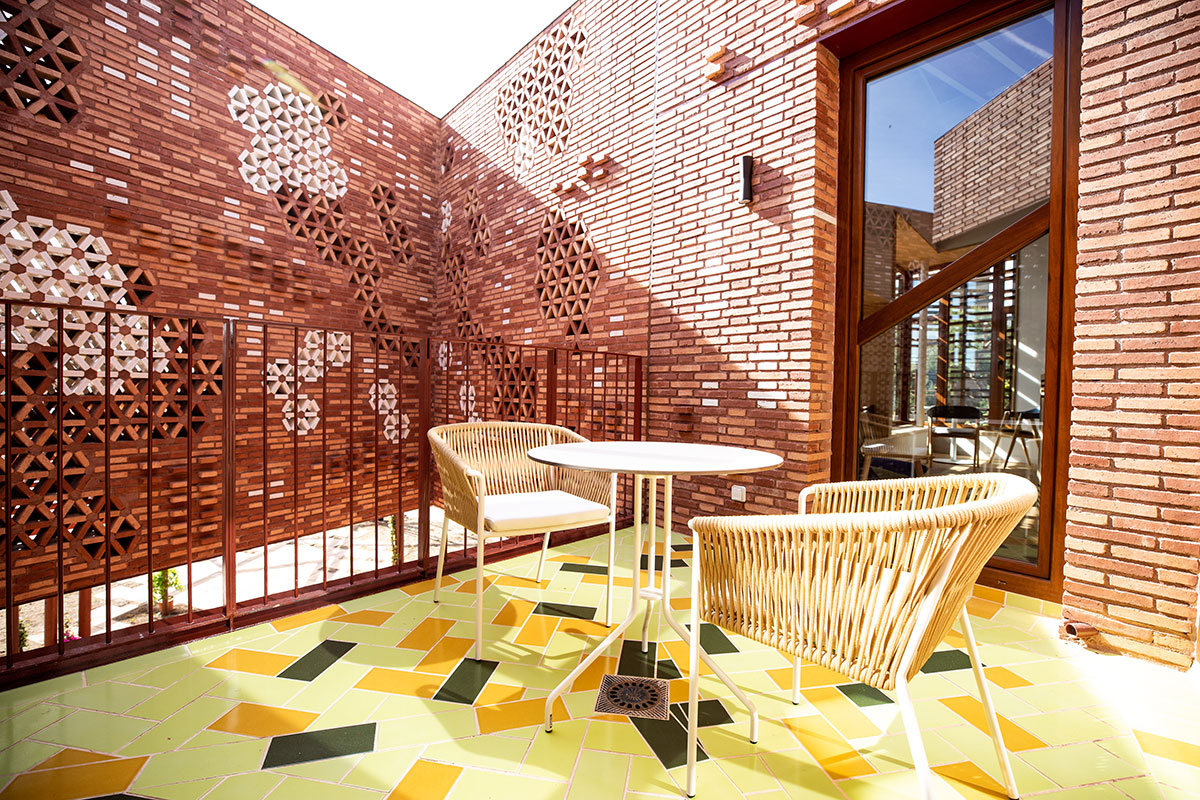 Thus, the entirety has been designed to inspire, radiate peace and warmth, and reduce anxiety. Weave is part of the 650 square metre garden area, which connects with the hospital's Oncology Unit through a paved area. The outdoor area complements a 400 square metre building spread over two levels. A space designed to impart positive feelings.
The care programme at Kālida San Pau looks to accompany patients and their families among the various phases of the disease.The centre organises courses in stress reduction, mindfulness and art therapy, as well as individual or group sessions aimed at improving mood and quality of life with supervision from Medical Oncology, Clinical Hematology, Palliative Care and Radiation Oncology at the Santa Creu i Sant Pau Hospital. Courses include "Living well with stress", "Healthy eating", "Oncological yoga and relaxation" and "Finding myself on medical leave".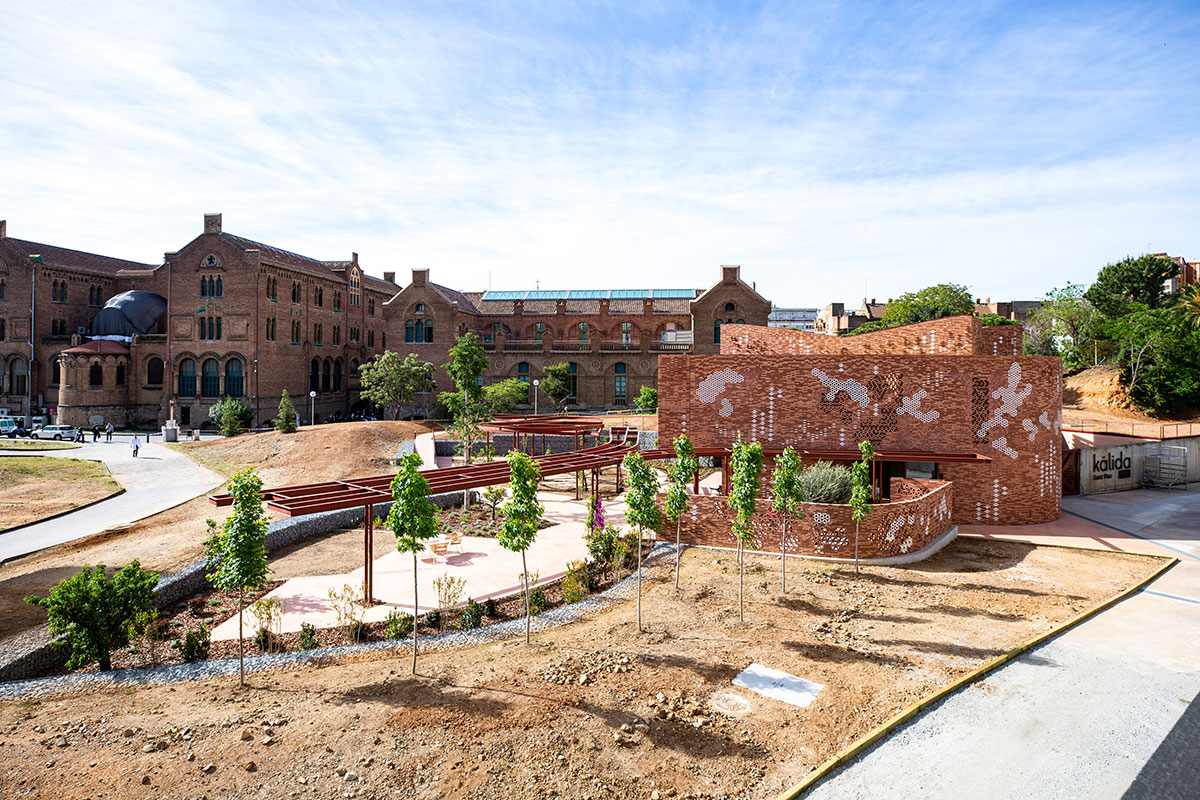 From a practical point of view, the support at Kālida San Pau helps patients to better understand medical technicalities, and understand diagnoses and treatments. And their professionals help them with practical advice for everyday life.
In the last two years and before the new centre was ready, Kālida San Pau had lent its support to more than 900 people.